The Laser Interferometer Gravitational-Wave Observatory, or LIGO, is a detector that detects gravitational waves by taking advantage of the way light interacts with both space and a propagating gravitational wave. Laser Interferometer Space Antenna, or LISA, is a triangular interferometer that will be launched in the next decade to discover gravitational waves sources. It will measure mass, spin and luminosity distance of a myriad of sources with unparalleled precision. The Global Astrometric Interferometer for Astrophysics, or GAIA, employs the use of telescopes, photometers, and a spectrometer. You might notice it does not use an interferometer! The interferometer technology was abandoned, but the name stuck. It will measure the positions of about a billion stars while creating a 3D map of the Galaxy with unprecedented accuracy.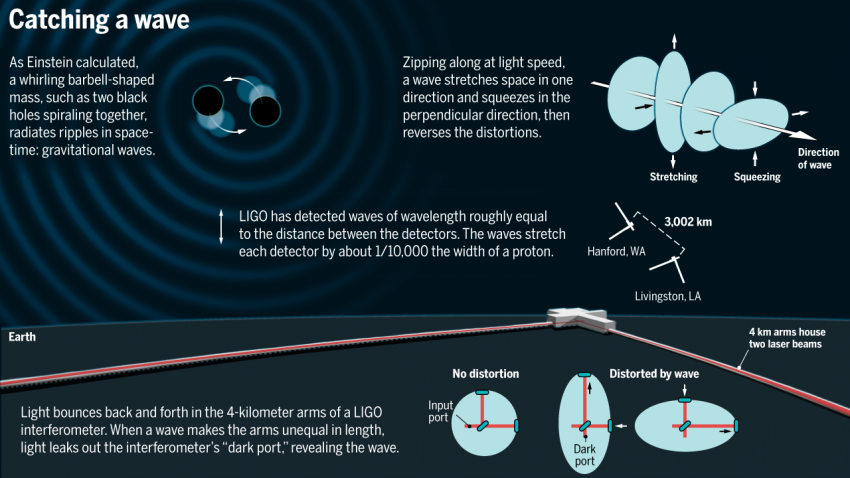 Image credit: V. Altounian/Science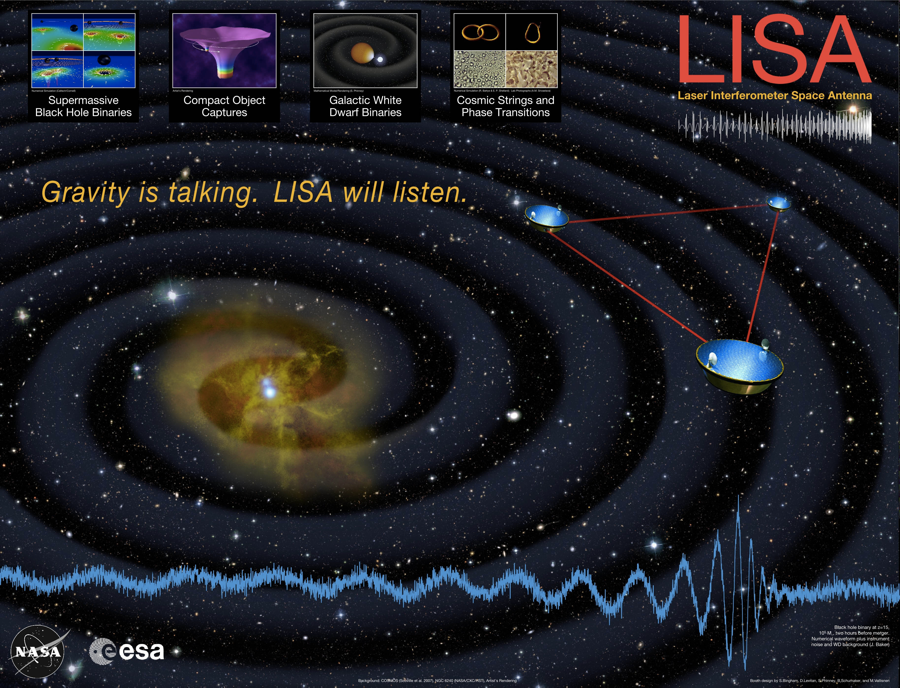 Image credit: LISA
Why is GAIA important?
GAIA will measure the luminosity distance to a gravitational wave source using stellar parallax. We will then compute GW chirp and then compare it with the total chirp, as measured by LISA, defining the astronomical chirp as the difference between the total chirp and the GW chirp. The results from this will give us some more insight on the internal astrophysics of mass transfar and tides in a binary! This is an example of multi-messenger astronomy, meaning that we can use multiple instruments to detect the same source in order to characterize and constrain the properties of the source system in ways that we would otherwise be unable to do with one instrument.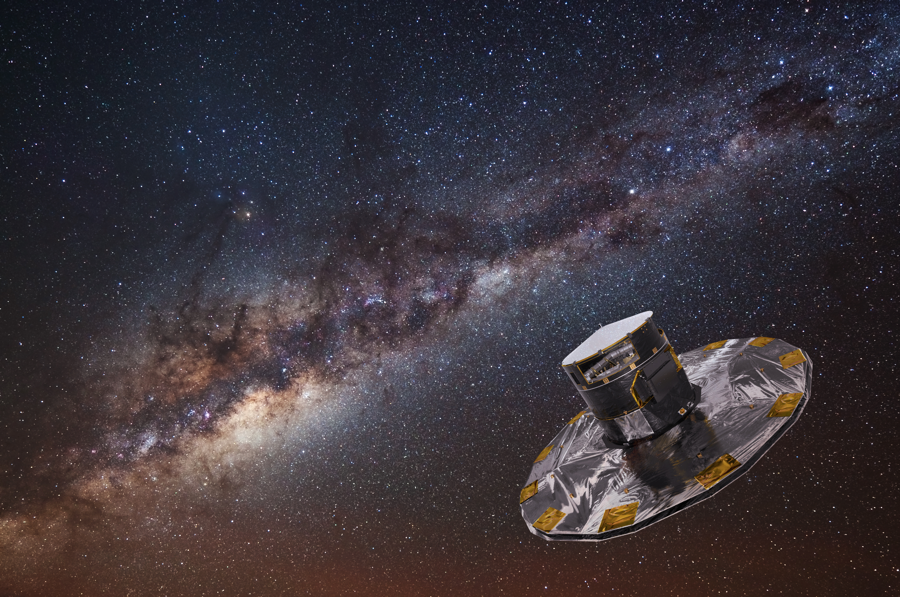 GAIA with the Milky Way in the background. Image credit: ESA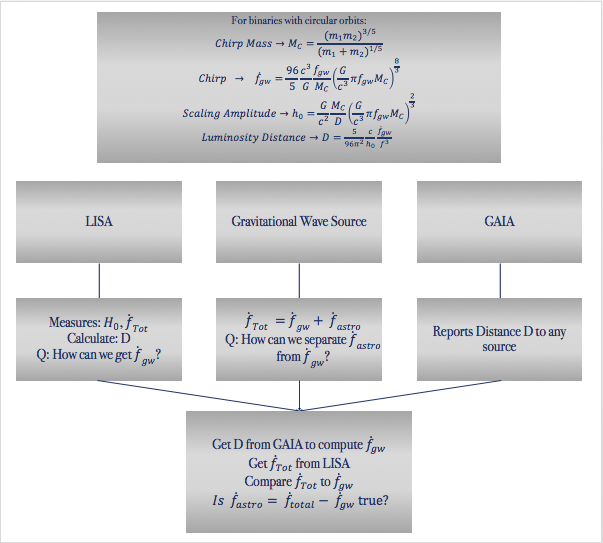 Multi-Messenger Astronomy flowchart for my summer 2016 project.